Your home for women's health and fitness
Pregnancy and postpartum corrective exercise training for health and fitness professionals
The Pregnancy and Postpartum Corrective Exercise Specialist Course is leading a movement in women's fitness and healthcare. This certification focuses on pregnancy modifications, postpartum timelines, limitations, and special considerations. You will learn proven corrective exercises that progress pregnant or postpartum clients with Pelvic Floor Dysfunction (leaks, tightness, and prolapse), Diastasis Recti, SI Joint Pain, and Low Back Pain into high-intensity exercise.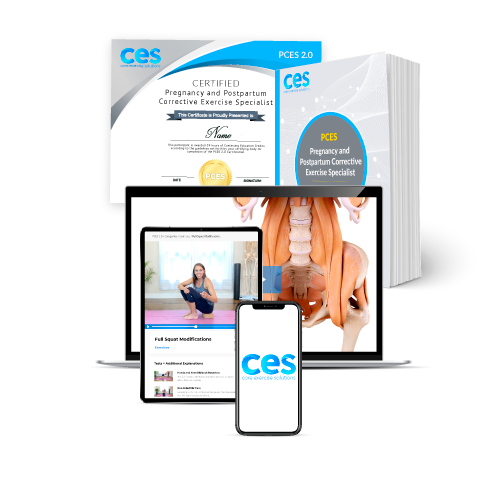 Dr. Sarah Ellis Duvall, PT, DPT, CPT, CNC


Improve Pelvic Floor With Posture
What is Pressure Management: Diastasis Recti Recovery, Pelvic Floor Recovery and Hernia Health
How to Train Pelvic Floor Muscles | Isolate and Contract
Front Pelvic Floor Contraction
Why Strengthening Your Middle Traps Helps Core and Pelvic Floor Issues
Why Does a Full Squat Cause Back Pain?
Receive cutting-edge resources on pelvic floor health, diastasis recovery, back and hip pain and more.
What if you could laugh, cough, or sneeze leak-free just by spending 3 minutes a day working on your core, hips and pelvic floor?
3 simple exercises.
3 minutes a day.
Working with pregnant and postpartum clients/patients?
This 6-part course offers key takeaways on breathing, pelvic floor strengthening and diastasis recovery. Sign up and start learning today!