BECOME THE EXPERT -
WITH A WEALTH OF PREGNANCY AND POSTPARTUM KNOWLEDGE
PCES 2.0 - The groundbreaking Pregnancy and Postpartum Corrective Exercise Specialist Certification has been completely reimagined with over 200 research studies and the all-new workbook shipped right to your door.
Course registration opens in September 2023.

Join the presale list and save up to $250 off the regular course price.
The PCES Certification helps you grow
Empowers you with full confidence in helping your pregnant and postpartum clients

Demystifies the common and not-so-common core and pelvic floor issues associated with child-birth, like diastasis recti

Teaches you how to help women of any age get into high intensity exercise while tackling issues that arise, like leaking and pelvic organ prolapse

Equips you with skills and knowledge on the whole body system you can apply immediately
What does this program offer Personal Trainers, Pilates Instructors, Yoga Teachers and other Wellness Professionals?
It bridges the gap between training and rehab. This course will give you a deeper understanding behind the common postpartum dysfunctions and the best corrective exercises to help. You will gain confidence in your programming that you are making the best choices in the face of difficult issues.
On top of this, you'll take away hundreds of exercise progressions, regressions, and variations to help fit any client at any level. This course is not just theory, it's also a great deal of practical application. You will become a gatekeeper of knowledge and a trusted advisor and resource for your clients, knowing where and when to refer them to maximize recovery, while still working to improve things on your end.
What does this program offer Physical Therapists, Chiropractors, and other healthcare professionals?
You will learn the best corrective exercises that go way beyond clams, bridges and planks to use for improving alignment, strength and finding the source of the problem.
On top of that, you will gain a working knowledge of the small tweaks needed to make each individual exercise more effective. The significant number of case studies, progressions and regressions will leave you confident in your exercise prescription for any level client, from beginner to advanced athlete. The course brings a lot of different perspectives, many tools in the toolbox so to speak, so you'll get a wide range of approaches and develop a great appreciation for the big picture and whole body holistic approach.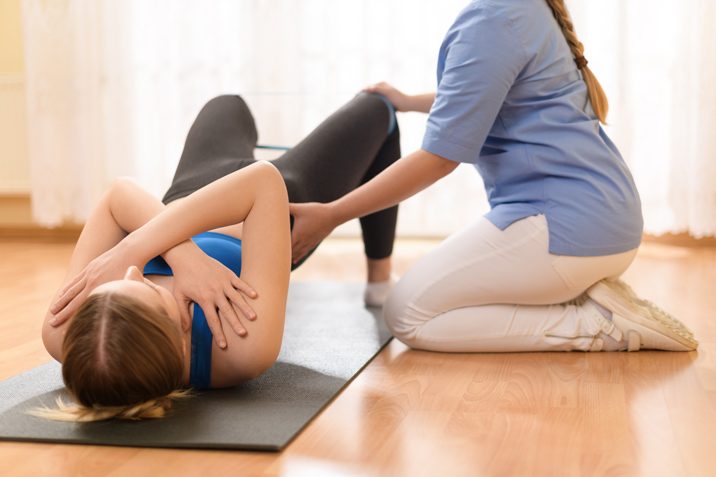 The PCES Certification helps you
Master the whole-body approach to women's health and fitness
What health and fitness professionals are saying:
"I've taken several prenatal/postpartum focused courses in the past year, and the Postpartum Corrective Exercise Specialist course was by far the best! There is no comparison! Sarah is incredibly in-depth with this course, and I feel like I am by far a better trainer, and postpartum woman, because of this course!"
Gina Conley, CPT, Doula, Owner of MamasteFit
"I absolutely LOVE the PCES course. I cannot even describe how much I've taken out of it. Sarah is such an amazing, gifted and passionate teacher."
Barbara Handschin, Certified Pilates Instructor
"The PCES course is HANDS DOWN the best continuing education I have taken in my 15 years in the fitness industry. I legit cannot recommend a course more! The information is applicable to ALL clientele male or female, postpartum or not!"
Stacey Schaedler, CPT
"This course provides a wealth of information on post-partum recovery delivered in a very thoughtful and well-organized series of lectures. Dr. Sarah is thorough, engaging, funny, and her case studies and how-to videos are brilliant and clear. As a yoga therapist, I am especially thrilled with the emphasis on breathing as a primary tool for recovery."
Lisa Sack, Certified Yoga Therapist
Why focus on
women's health?
Women are not getting the pregnancy and postpartum care they deserve
or even the exercise advice they deserve heading into menopause.
Women often make up more than half of the normal clientele in PT clinics, gyms and studios.
But most educational programs do not even cover the basics of working with pregnant and postpartum women. Not to mention perimenopause and menopause when those hormonal changes can leave a woman's body more vulnerable to injury, much like the postpartum time period! It's no wonder so many women get prolapse when they go through menopause. They aren't exercising in a system that supports them. If they are taught how to manage pressure properly and with great technique, then many cases of prolapse could be prevented. This course isn't just for those that are pregnant or newly postpartum, it's women that want to support a lifetime of healthy exercise.
The PCES Certification vs
going back to school
Do you need to go back to school to learn more about women's health?
Going back to school is time-consuming, not to mention enormously expensive! Taking a key course, like the PCES course, will give you the confidence to start working with pregnant and postpartum women today. The goal of the PCES course is to sum up all the school, practical experience, and evidence-based research into an easy-to-understand course. Our graduates not only walk away with an understanding of the major issues that plague women but solutions on how to actually help them! All at a fraction of the cost of going back to school.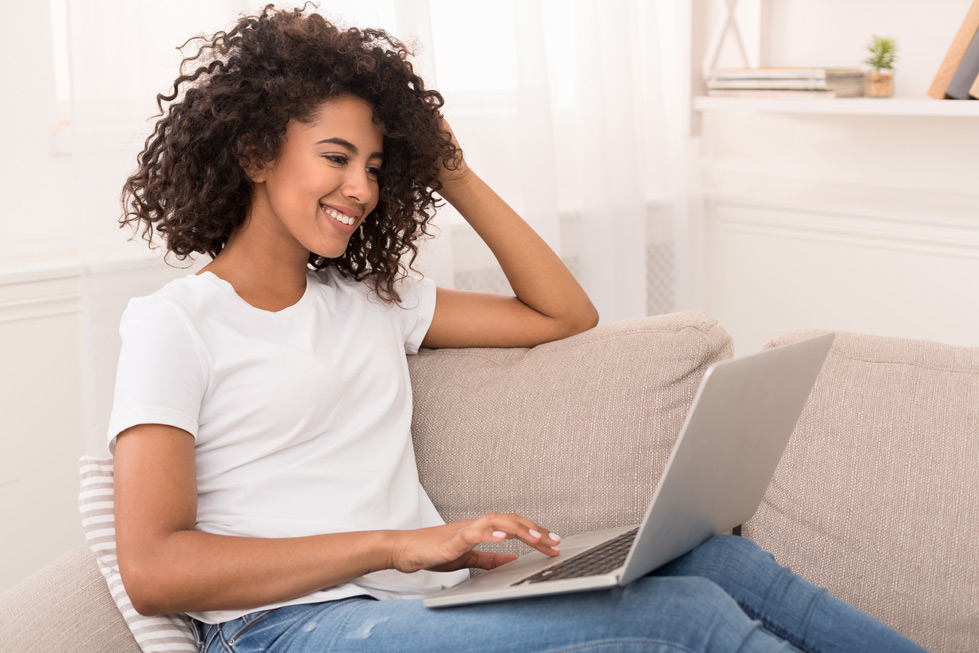 Access the course from your computer or download the app on your mobile device to access lessons and course materials anywhere.
After registering, you'll immediately receive access to the lectures, checklist, quick reference guide and course syllabus.

With each lesson, you'll be able to download the applicable research studies as well as PDF summaries.

The PCES Workbook will be mailed right to your door.

There are quizzes at the end of each section instead of a big test at the end to make applying the information easy.

Once you've completed all the sections, you'll receive your Certification.

You'll be able to look back on the material at any time. Most graduates find they reference the material often.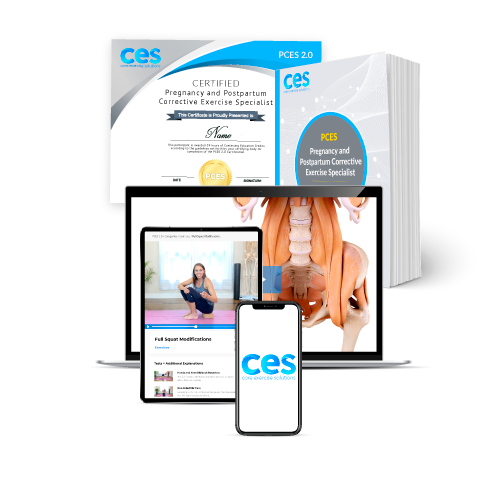 Join us for a practical approach to the human body. We learn how the muscular systems function together and how movement issues might arise.
We answer questions like "How does the diaphragm, pelvic floor, core interact and how does this interaction affect the entire body?"
10 Movement Tests + Additional Explanations
Breathing is our foundation and it affects our entire body. In this section, we cover the importance of deep breathing, pressure, breathing trainers, rib flare, rib movement and rib mobility.
We answer questions like "What are the best exercises to get someone breathing correctly?"
6 Breathing Lecture Videos

11 Movement Tests + Additional Explanations
If breathing is our foundation, then alignment is our infrastructure. This section focuses on posture assessments, spinal mobility, high hinge point, core imbalances, pelvic angles and more.
We answer questions like "What are some simple cues to make effective posture changes happen fast?"
5 Movement Tests + Additional Explanations
What does the pelvic floor actually do and how does it do it? For a lot of us, the pelvic floor was not covered well in school and remains a mystery. This section leaves no stone unturned, covering hypotonic vs hypertonic pelvic floor muscles, prolapse, incontinence, connections to other parts of the body and advanced pelvic floor strategies.
We answer questions like "What are the best strategies for helping both urge and stress incontinence?"
14 Pelvic Floor Lecture Videos

11 Movement Tests + Additional Explanations

5 Strength Tests and Tips: Back to Running and Jumping
Section 5: Diastasis Recti
Diastasis Recti is both a local dysfunction within the abdominal wall and a whole-body issue. In this section, we cover the connection between diastasis and the pelvic floor, hernias, rib cage angle, posture improvements for diastasis, and how to check for one.
We answer questions like "Do you need different exercises to address a diastasis that's more severe above or below the belly button?"
6 Diastasis Recti Lecture Videos

7 Movement Tests + Additional Explanations

Taping for a Diastasis Video
Research shows pregnant women should exercise, but each pregnancy is different so there are no cut-and-dry safe or unsafe exercises. This section covers each trimester and the considerations needed for every type of situation.
We answer questions like "What guidelines and concerns should you take a look at for working with a new pregnant client?"
3 Pregnancy Lecture Videos

10 Movement Tests + Additional Explanations

4 Exercises + Case Studies
At this point in the course, we have covered many postpartum topics, but this section dives deeper into postpartum timelines and expectations. It also covers major concerns, safe exercises, screening and recovery.
We answer questions like "How do we start into general exercise and get someone back on a workout plan?"
3 Postpartum Lecture Videos

5 Progressive Postpartum Workouts

1 C-Section Scar Tissue Release Video
Section 8: SI Joint and Low Back
SI Joint pain and back pain are common complaints among pre- and postnatal women. This section looks at what causes these issues and how to address them.
We answer questions like "What are the best SI Joint stabilizing exercises?"
6 SI Joint and Low Back Lecture Videos

2 Movement Tests + Additional Explanations
The kinetic chain brings it all together. This section looks at cross-body activation, myofascial slings, planes of movement, stretching, foam rolling and how the kinetic chain interacts with pelvic floor function.
We answer questions like "What are the best horizontal plane exercises for the hip and pelvic floor and why are they important?"
5 Kinetic Chain Lecture Videos

7 Exercises and Additional Explanations
Section 10: Bonus Material
The bonus section is packed with expert interviews covering a wide range of topics including nutrition, pregnancy considerations, yoga, delivery prep and motivation. This section also features release work and extensive birth prep lessons from Annatina Shorno-Pitsch, PT.
3 Abdominal Massage Videos with Annatina Shoorno-Pitsch, PT

30 Birth Prep Videos with Annatina Shorno-Pitsch, PT.

10 Yoga Consideration Videos with Kathryn Ambrogne, LPTA, ACE CPT

17 Pilates Consideration Videos with Allison Marsh, NCPT
Every exercise in the course is compiled in the Exercise Library for quick reference. Each exercise includes a video tutorial and a printed copy in the accompanying PCES workbook. You learn when and why to use specific exercises, helpful cueing and common mistakes.
Over 75 Exercises and Explanations
Highlights important points from the lecture videos

Exercise library with pictures and breakdowns

Detailed index for quickly looking up any topic
Hear from more
PCES Grads:
Graduates of the PCES Certification are helping women all around the world.
"This course was absolutely fantastic for my first online course. It provides videos, evidence-based techniques, thought processes and case studies. I've learned so much about the post-partum population that was never covered in PT school. I would highly recommend this course to fellow colleagues."
Dr. Sarah Coulombe PT, DPT, CSCS, NSCA-CPT
"The majority of my clients are amazing mamas who want to feel valued, respected, and treated as individuals. This course has allowed me to confidently provide safe and effective workouts that help these wonderful women feel and move better in their daily lives. Thank you!"
Luke Robinson, CPT, Owner of Wolfpack Fitness
"Information in this course is applicable to any professional in the fitness industry. Exercises and concepts can be applied to a wide variety of clients. Sarah's enthusiasm and skillful ability to break down concepts make this course entertaining and useful. Unlike many courses, I apply concepts from this course on a daily basis."
Dr. Laura Nice, DPT
"Sarah's expertise and passion, combined with her talent for teaching made this course one of the best I've ever taken. With so much great information presented in such a clear way, I cannot recommend her more highly!"
Nalini Kokatay, CMT
Life-Changing Stories From PCES Grads
Tell us a little bit about yourself and your family. Hi, I am Saba Qais Khan from Islamabad, Pakistan. I am 36 years old and a mom to 3 adorable...
Meet your women's health expert:
Dr. Sarah has rehabbed thousands of women with pelvic floor issues, diastasis recti, SI joint dysfunction and low back pain. With a doctorate and over 19 years of experience in the health and wellness field, she has both the extensive training and experience to bring you a cutting-edge, evidence-based course.
As a mom of 2, she knows personally what it takes to fully recover from having a baby. Her passion lies in helping women be stronger after baby. She currently works with women all over the world and feels strongly that becoming a mother should not rob women of their ability to live life to the fullest.
Along with being a wife and mom, she is also an adventure sports athlete and enjoys rock climbing, kiteboarding and any sport that tests her physical and mental capabilities.
Dr. Sarah Ellis Duvall, PT, DPT, CPT, CNC
Meet your other Full Support coaches


Each module features top expert interviews on a wide range of topics from exercise during pregnancy to sex therapy.
Access to all videos, assignments, case studies, exercises, additional reading and PDFs.

Earn CEU credit while you become an exercise expert on pregnancy, postpartum, pelvic floor and diastasis.

Complete PCES Workbook delivered to your door.

Lifetime access to the course to review the materials at any point in time.

Research studies included in downloads.

Each exercise comes with an additional instructional handout to email or print for clients.

Free access to new PCES course launches.
Course registration opens in September 2023. Join the presale list and save $250 off the regular course price.
$1050 USD
Payment plans are available starting at $95/month for 12 months or $270/month for 4 months.
100% Money Back Guarantee in the first 30 days.
See checkout for details. Email for more information.
Frequently Asked Questions
Can I put this course toward continuing education credits?
Please check back for updates on CEU approval and email us if you have any questions. [email protected]
Approved:
BOC

- 34 Category A CEUs

NSCA- 2.0 CEUs *The National Strength and Conditioning Association approved 2.0 CEU(s) in category C for certified individuals who successfully complete this course.
ESSA

- 15 CPD Points

CIMSPA

- 10 CPD Points *must have a level 2 or 3 qualifications to gain CIMSPA CE credit with this course.

AOTA

- 3.4 CEUs (34 Contact Hours)

NASM

- 1.9 CEUs

AFAA

- 15 CEUs

CanFitPro

- 4 CECs

CATA

- 13.6 CEUs

CPTN- 14 CECs
ISSA- 20 CEUs
NPCP (PMA)

- 34 CECs

PACE

- 30 Hours of Credit

AUSactive

- 15 CECs

REPs New Zealand

- 20 CPD Points

BCRPA

- 34 CECs

Kentucky Board of Chiropractic Examiners- 30 Hours of Credit
Alberta Chiropractors Association

- 34 CC Hours

Michigan Board of Chiropractic Examiners-

34 hours in pain and symptom management

Minnesota Board of Chiropractic Examiners

- 34 Regular Units
Approved Physical Therapy States Include:
AR

- 34 Hours *Approval is through the APTA-AR

CA

- 3.4 CEUs

FL

- 40 Hours *Accreditation of this course does not necessarily imply the FPTA supports the views of the presenter or the sponsors.

IL

- 34 ss CE hours

*Subject to self study limitations for IL license renewal. This course content is not intended for use by any participants outside the scope of their license or regulation.

LA

- 34 Clinical Hours

MD- 34 Hours
MN

- 34 CE Hours

NJ- 34 CECs *NJ allows 10 Hours from distance learning, 20 Hours from live webinars
NM

- 34 Hours

NV

- 15 Clinical Renewal CE Hours

NY

- 40.8 CEUs * approval is through the NYPTA which is an approved provider for CE in NY State

OH

- 34.75 Hours

OK

- 34 Hours Category B

TX

- 34 CCUs

WI- 34 CEUs
WV

- 34 Hours *Approval of this course does not necessarily imply that the WV Board of Physical Therapy supports the views of the presenter or sponsor.

Most PT states are approved through reciprocity. Please see below.
Approved through petition (quick, easy form):
ACE
CSEP
ACSM
IFPA
NFPT
NETA
AFPTE
CCO

(Ontario Chiropractors)

DONA International
YogaAlliance
Physical Therapy States

(see list below)

Many more!
*States that may recognize this via reciprocity/ easy petition for Physical Therapy CEU credit include: Alabama, Alaska, Arizona, Colorado, Connecticut, Delaware, Georgia, Hawaii, Idaho, Indiana, Iowa, Kansas, Kentucky, Massachusetts, Michigan, Mississippi, Missouri, Montana, Nebraska, New Hampshire, North Carolina, North Dakota, Oregon, Pennsylvania, Rhode Island, South Carolina, South Dakota, Tennessee, Utah, Vermont, Virginia, Washington, Wyoming. (Please check your state practice act to confirm. Or email in and we can help you check.)
To learn more about what reciprocity means or PT state approval click here.
**CE regulations can change without any notice. Please check with your specific state regulations. We try our best but cannot guarantee our regulation findings are up to date.**
Contact: [email protected] if you have any questions
How many credit hours is the course?
34 hours of home study course material
How do I gain my certificate and credit for this course?
Watch all the lectures and pass the quiz at the end of each of the 9 sections with a 75% or better passing score and complete the course survey at the end.
Will the course material help women that are 5-20 years postpartum?
Yes! This course focuses on correcting dysfunctional movement patterns caused by pregnancy. That doesn't matter if the woman is 6months or 16 years postpartum. The approach will still work!
What if I can't start on the date listed by each lesson?
No need to worry! This course is self-paced, so you can start and stop as needed. You'll have lifetime access to the course so you can review the material as much as needed. You will, however, need to submit your quiz within one year of starting.
How long will I have access to the course?
No need to worry! This course is self-paced, so you can start and stop as needed. You'll have lifetime access to the course so you can review the material as much as needed. You will, however, need to submit your quiz within one year of starting.
What if I don't pass the quiz?
No need to stress! You'll get a copy of the quiz at the start of the course so you can keep the questions in mind as you go through it. Then you'll have 3 attempts for a passing score of at least 75%. If it's just not working for you after that, we can talk about tutoring. The main goal is for you to understand this information to apply it, not stress over a test.
What if I'm not in a health or wellness field but want to learn?
I'm all for learning, but this course is really geared toward instructors. We talk about advanced concepts. One of the online courses for non-wellness professions might be a better fit.
Can I download the course?
The course is video-based and on a streaming platform that doesn't allow for video download. You can, however, download all the research studies for each week and reference the PCES Workbook delivered to your door. You will have lifetime access, so feel free to come back and review any videos you need at any time.
When can I expect my book?
The workbooks are mailed out at course closing. Depending on your location in the world it will take between 1-4 weeks for your book to arrive. The course is completely standalone without the workbook, so please feel free to get started on the videos right away!
Yes! Monthly payment plans are available for your convenience.
What if the course is not a good fit for me?
We think you'll be so blown away by the material that won't be an issue, but if it's not a fit, it's not a fit. We'll happily give you a full refund within the first 30 days. We stand behind this course as being exceptional!
Just return your book in like-new condition (no folded corners or writing in the book) within 30 days for a full refund.
Provider will not cancel the course as it is online and pre-recorded and can be delivered to the Learner even if the Provider is not available.
Does this course give me a certification to work in the health or fitness industry?
No. This course provides additional learning to further your education once you have your base certification or license in place. Think of this as another layer to use to help people once you've complied with all certification or licensure rules applicable to your country.
Education Level: No prerequisites are needed for this course for personal education. It's an introductory level course but detailed enough that even advanced learners will take something new away. You must have a level 2 or 3 qualifications to gain CIMSPA CE credit with this course.
Course Objectives and Information: Please send us an email at [email protected] and we're happy to provide you with the objectives, course outline, references, and any further information that you need.
Special Need Assistance: If assistance is needing with registering please email us at [email protected] and we would be happy to help!
Speaker has no financial disclosure
#1. Students will identify 5 research articles behind making exercise safe during pregnancy and be able to describe how those exercises carry over to activities of daily life.
#2. Students will identify appropriate timelines for safe return to exercise postpartum up to a year postpartum.
#3. Students will identify various problems x2, and adaptations x2 to look for and apply during each trimester.
#4. Students will identify common postpartum issues like pelvic floor dysfunction and diastasis and the best exercises x3 to help support these issues for each.
#5. Students will identify appropriate posture assessments x2, breathing strategies x2, and the best corrective exercises x5 to optimize activities of daily living.
#6. Students will identify 3 corrective exercises to help prevent SI joint and low back pain in the postpartum period and how these will improve activities of daily living.
Final thoughts from Dr. Sarah
Helping women fully recover from pregnancy and childbirth became a burning passion of mine after I had trouble fully recovering from pregnancy due to the lack of high-quality advice for women. Even women that are working in the fitness and wellness industry are often ill-prepared to handle the issues that arise for their clients and their own bodies. I finished my doctorate work in 2008 with an emphasis on SI joint pain. The pelvis has always been an area of fascination for me, so I dove deeper into really understanding pelvic floor and diastasis issues postpartum. My research and experience working with women over the years have led me to some pretty interesting, groundbreaking ways of moving the body to promote healing. It's those exercises and movement patterns that I'd like to share with you to help you get faster, better results that women deserve.