Hip and Pelvis Mobility - Changing Directional Loads
Meet your instructor: Dr. Sarah Duvall, PT, DPT, CPT
Looking to learn more about hip and pelvis mobility?
Join Thousands of Students in the Movement to Better Help People
Pregnancy and postpartum corrective exercise training for health and fitness professionals
Registration Date: Jan. 24, 2023 | Length: 34+ hours
The Pregnancy and Postpartum Corrective Exercise Specialist Course is leading a movement in women's fitness and healthcare. This pre and post natal certification focuses on pregnancy modifications, postpartum timelines, limitations, and special considerations. You will learn proven corrective exercises that progress pregnant or postpartum clients with Pelvic Floor Dysfunction (leaks, tightness, and prolapse), Diastasis Recti, SI Joint Pain, and Low Back Pain into high-intensity exercise.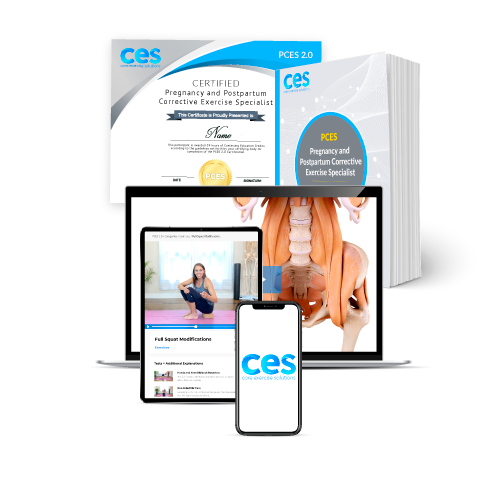 Exploring pelvis biomechanics and injury assessments for health and fitness professionals
Registration Date: Feb, 2023 | Length: 25+ hours
Become a true Pelvis Pro. We dive deep into research and practical application on all major hip issues like impingement, anterior tilt, piriformis pain, glute medius strains, deep hip pain, outer hip pain, and hip flexor tightness. We explore a wide range of case studies, live assessments, exercise plans and troubleshooting.